What To Do If Your Car Gets Towed? – Whether you are a citizen of Miami or on visitation to the city (particularly its coastal resort), it is just okay to know that the towing of vehicles is nothing new. A large percentage of the citizens and dwellers in the city are not only informed but are also very familiar with this experience.
Towing companies have this thing for drivers who leave their vehicles parked for a period of time seeming longer than normal. They expect that every driver notices the 'tow away' signs around and immediately swings into action on abandoned vehicles.
Here's the side for you, as a car owner or an employed driver. Regardless of what and what not towing companies have to say or do, you do have rights. Yes, there are certain laws and policies in many states and cities, put in place to regulate these illicit and exploitative practices of towing companies, and Miami is no different.
Hence, if you should for a reason or the other, overstay your parking, or you have at a point in time fallen victim of these towing companies, then it's high time you knew exactly how to handle the situation, so it results in your interest.
First off- Towing regulations in Miami
The city of Miami (Miami beach in particular) lists among top settlements for exploitative towing companies and in a bid to curb this, the city as well as its county (Miami-Dade County) have established towing measures to protect every individual.
The county is responsible for setting vehicle towing standards as well as carrying out checks on towing companies. It also sets towing rates for unapproved tows (tows without the consent of the vehicle owner). For towing practices in Miami Beach, the following holds;
Cars are released to owners who show up in the process of towing
Peradventure you parked your car, to excuse yourself from the heat and stress of the day, to the restroom, and then walked to pick up the carryout you ordered in a restaurant just on the other side of the road, only to return to realize your car isn't where you left it parked. In split seconds, you turned around to be sure you didn't miss the spot at which you thought you parked.
As you turned, you spot your car on a flatbed truck, or you probably find a truck driver (or tow operator) in the process of towing your car to the truck. It's okay to go crazy, after all, you were only away for a few minutes. But it's good you came right in time because one of the measures put in place to regulate this is that the truck driver releases your car for 50% of the towing rate (regardless of the limit).
If your car falls in a class A tow – which is the category for most regular cars – then your towing rate sums up to a $101. However, since you arrived at the scene while it was still being towed, it is only ideal that you get it released right there. To this effect, the tow operator/driver must release your car to you for half the towing rate of your car, which will be $50.50. You really do not have to pay in cash. Towing companies have been regulated to also accept payment through checks, credit and/or debit cards.
Right to access car for retrievals
If your car gets towed, and you are yet to pay for release, you have the right to access your car to retrieve personal property. Should in case you are not available to do this, any authorized representative can fill in for you.
Right to retrieval costs and documentation
Towing companies must provide for every property owner, the necessary documents for retrieval of vehicles, together with the maximum towing rates for the vehicle category. They must also inform the owner/driver of the towed vehicle, the business operations of the company, the business hours, etc.
Vehicles towed at tow-away zones are reported at the local police department
What if you mistakenly parked in an area illegal for parking, and your car gets towed before you arrived? There is also a measure to regulate that. Towing companies are to report to the local police department, every vehicle towed from illegal parking zones. You can then contact the police department at your locality to be sure of where your vehicle is located.
Vehicles should not be towed farther than ten miles away from the tow location
Not only is it mandatory for towing companies to put up a tow-away zone sign (indicating the towing company's name, address, and phone number) at every illegal parking zone, it is also expected that a vehicle should not be towed more than ten miles away from the pickup location.
These and many more constitute the towing regulations in Miami and only a property owner aware of these laws guiding his rights can know who to call and what exactly to do, whenever the car gets towed.
Who then do you call when your vehicle is towed?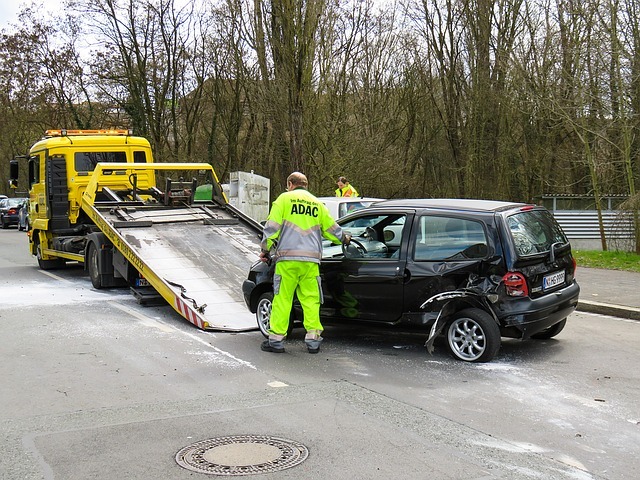 The police
One of the responders to contact upon towage of your vehicle is your local police department. As earlier mentioned, every towed vehicle is reported to the police department in that locality, within 30 minutes. Hence, contacting them will help in the location of your towed vehicle. Although sometimes, the police do not offer help when it comes to towage of vehicles, it is, however, advisable that you contact them first, to be sure if you can get them to tell you where your vehicle is, and what you need to get it back.
The towing company
This is just as important. Not only do you contact the police, but you also need to reach out to the company responsible. Usually, the phone number of these companies are indicated on the tow-away zone signs posted around. You, therefore, have to contact them as soon as you can, locate their address and liaise with them for retrieval. The earlier this is done, the better. Else, towing charges will keep accruing. Also, ensure that you get a receipt upon payment, which you can keep for record purposes.
A lawyer
This is in the event of an illegal towing practice. Sometimes, you are not even at fault, and your vehicle gets towed. That aside, you get bullied by these towing companies – cutting you off from exercising your right by suing them for violation (of rights). Can this be less frustrating? Well, you have every possibility to win the case, if you hire a good lawyer. And this will cost not more than you can afford. Getting your car towed can be quite an issue to deal with, especially when you are unprepared for such occurrence and utterly confused about the whole situation. Regardless, you can always track your towed vehicle and get it released at a fair rate and far easier than you imagined. It's the city of Miami that remember, and protection of civil and property rights just got better.